Osteopathy is a manual therapy approach that aims to restore the function of the structures and systems of the human body. Its main goal is to optimize one's autoregulatory capacities.
This practice is based on profound knowledge of the human body and its well-balanced interactions. With a complete assessment of all the systems and the help of their fine-tuned palpation skills, your osteopath can identify dysfunctions in the musculoskeletal, visceral and cranial structures. Every osteo treatment is unique and individualized.
Osteopathy is suitable for people of all ages: from newborns to elderly people. With various manual and energy techniques, osteopathy can help restore the natural rhythms of the body and relieve pain.
Commonly treated conditions:
Our professional osteopaths can help with:
Chronic illnesses (asthma, arthritis, irritable bowel syndrome)
Injury prevention: reduces scars and adhesions
Spinal problems resulting from poor posture or spinal disc injuries
Help heal traumas related to sports injuries or motor vehicle accidents
Stress related disorders
Migraines
Pregnancy support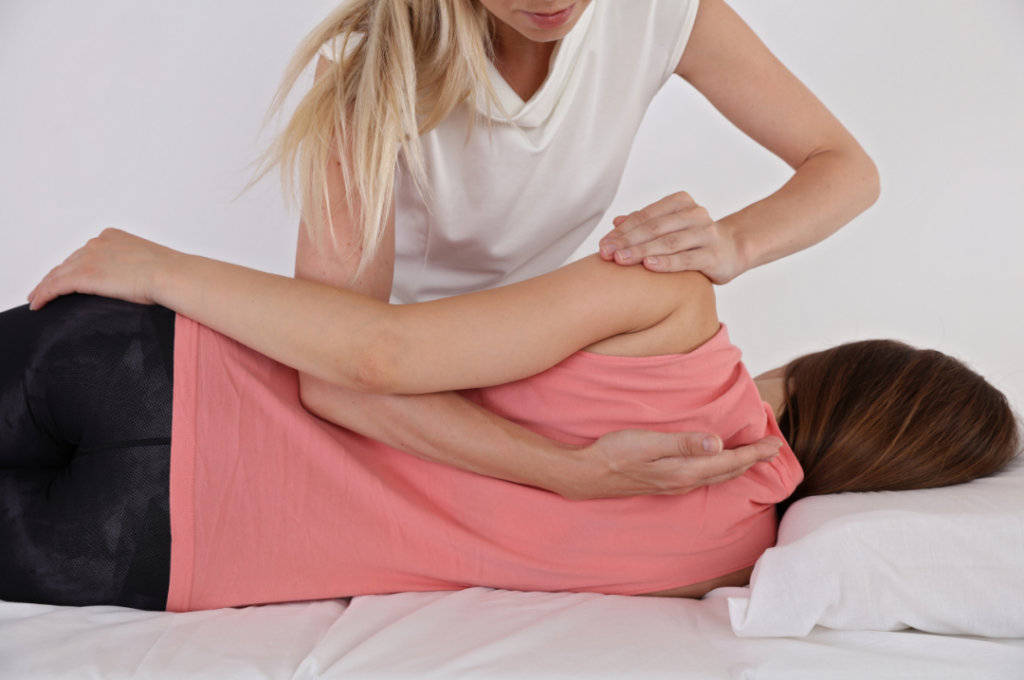 Osteopathy For Babies & Children*

$75

Children up to 8 years old (60 minutes)